Visiting Us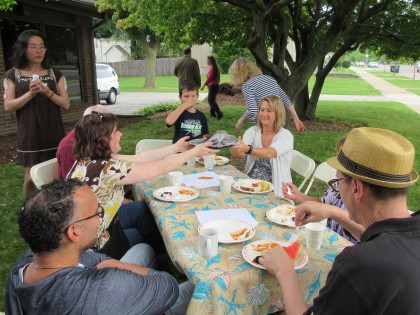 You are always welcome at First Unitarian Church of South Bend. Our mission is to embrace all individuals seeking meaning, regardless of your tradition, race, sexual orientation, sexual identity, or age.
We honor each person. There is a place for you here. Come walk with us as we seek what is real and true, strive for justice, build community, and experience love.
We change lives for the better. These testimonials from participants in our community speak to the acceptance, transformation, and happiness we find at UU of Somewhere.
As you explore our website and learn about our location, feel free to contact us with your questions. We look forward to meeting you and helping you find what you need.