Facility Information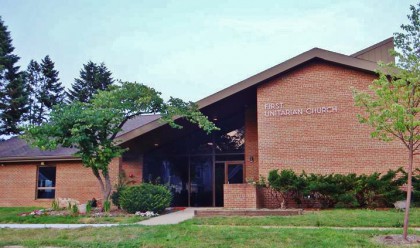 Located in the East Bank neighborhood near downtown South Bend, our building reflects a commitment to beauty, functionality, and the inclusion of people of all ages, abilities, and mobilities.
Office Hours
The administrative office is open from 9:00 am to 12:00 pm Monday through Friday. Contact our office.
Entrances
During the week, we use the entrance on the east side of the building. When the office is open, please ring the bell to be let in. When events are held in the Sanctuary (worship, weddings, memorials, etc.), we also open the Main Entrance, which faces St. Peter Street.
Parking
Our parking lot runs along the back and east side of the church. When full, there is plenty of street parking available along St. Peter Street and East Washington Street. We hope to have a bike rack available in the near future. In the meantime, feel free to lock your bike to the fence.
Directions
This Google Maps link offers door-to-door directions for driving, walking, biking, or public transit.
Public Transit
Transpo bus routes 7 and 7A both run near the church with stops along Colfax Street and East Washington Street.
Facility Rental
For more information about renting event or meeting space within our building, please visit our building rental page.