Annual Service Auction
Details for 2016
Thank you to everyone who attended,donated, and volunteered at our 38th Annual Service Auction!
If you solicited or donated an item for the Silent Auction from a local business, please download, print off and complete a Business Receipt:
List of FAQ's:
Here you'll find everything you need to know about this annual event, including what to wear, how to request childcare and more!
General Service Auction Information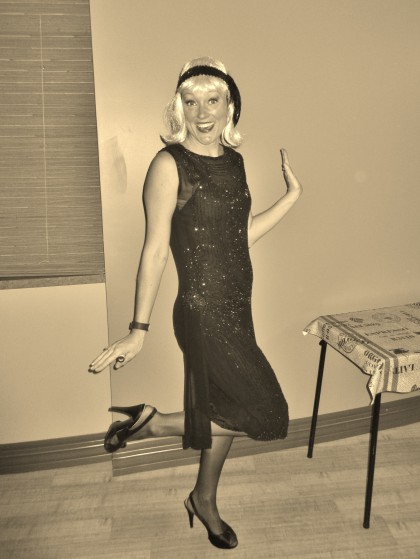 Every November members and friends of First Unitarian Church gather for an fabulous evening of fine dining, fun and fundraising. Each year a theme is chosen and guests are encouraged to get in on the fun by dressing accordingly. In 2015, we went back in time to the glamourous Roaring 20's for a Great Gatsby themed night on the town!
The highlight of the evening is the chance to bid on exciting events held throughout the year and hosted by other members. These opportunities allow for people to get to know each other beyond the church environment and provides for some unique and enjoyable experiences. Popular items include:
A catered bike ride on quiet country roads to the shores of Lake Michigan with stops along the way for yummy treats and ending with a picnic on the beach.
An rousing game of Croquet & Croissants, with a scrumptious variety of casseroles, quiches, homemade baked breads, sweet treats, mimosas and good natured completion at the Leeper Park Island.
The ever popular Margarita Party, going strong for four decades, with good company and tropical feasting. Everyone can use a change of latitude from time to time!
Game nights, movie nights, homemade treats made just for you, weekend getaways and so much more!
Don't miss the social event of the year! Ask a member of the church for more details. Volunteers are always welcome to help plan the party and submit items for bidding.